Keep Going; Every Day Won't Feel Like Today
Hello, lovely readers! This week's post is a little heavy, but I feel it's an issue that should be discussed because it's affecting more than 700,000 people every year across the world—that issue is suicide.
The recent death of former Miss USA, Cheslie Kryst, has been bothering me ever since I read about it on social media. I mean it really had me shook for days. I really never saw much of Cheslie after she won the title of Miss USA in 2019, so I viewed her Instagram page, read a few news articles about her, and watched tribute videos to her on social media. Everyone is right—she did always seem happy on the outside. She had a loving personality with a big heart to help others—she truly wanted to help make the world better. Such an amazing and beautiful person who left the world too soon.
Photo by Jason Bean at Associated Press
Reports from several articles highlighted how the former Miss USA pageant winner expressed her feelings about turning 30 in an essay titled, "A Pageant Queen Reflects on Turning 30". She stated, "Turning 30 feels like a cold reminder that I'm running out of time to matter in society's eyes — and it's infuriating,". Kryst also talked about how she nearly worked herself to death before, and also how she had to deal with internet trolls leaving hateful comments towards her. Though we really don't know for sure if any of those factors played a part in her tragic death, it does give insight into how she was feeling and what she was dealing with at a certain point in her life. Cheslie's mother made a statement claiming that her daughter had high-functioning depression, meaning that even though she was depressed, she was still maintaining her everyday life—making it harder for others to notice that she was suffering.
Some people may be wondering how Cheslie could have taken her own life when she openly advocated for mental health herself. I've seen a comment from someone on social media that mentioned how "she had everything", so they couldn't understand. Well, let me say this. Depression is a very ugly monster that can devour anyone—no one is exempt. It happens to the rich & successful and it also impacts the poor. Speaking from experience, I deal with dark thoughts that come from my depressive episodes, and they are really hard to get rid of. Not to mention it's exhausting pulling yourself out of an episode just so you can get up and face the world that's waiting for you, every day. Even as an educator that teaches others to take care of their mental health, and even as a Christian who has seen what God is capable of fixing, I still have negative thoughts that are really hard to shake sometimes. So I get it—I understand the struggle. I just truly wish things could have been different for Cheslie. I wish she didn't feel that she was out of options and that she couldn't be helped.
That being said, I want those who are reading to know that if you're going through something right now and feel like you can't go on with life, please don't give up. I know how it feels to think there isn't a way out of your situation, but whatever it is you're going through, you can get through. Even if you don't have support from friends and family, there are other support systems and resources that can help you. If you need help finding them, feel free to email me at info@angelique-hill.com and I'll do my best to help find resources in your area. Most importantly, I want you to know that you are loved and you are needed—if you didn't have a purpose, you wouldn't be here. My faith leads me to believe that God created each and every one of us for a reason, out of love; so the fact that you are still living right now is enough proof for me to know that you still have something amazing left to do here in this world. Keep going and know that not every day will feel this way--there will be better ones ahead.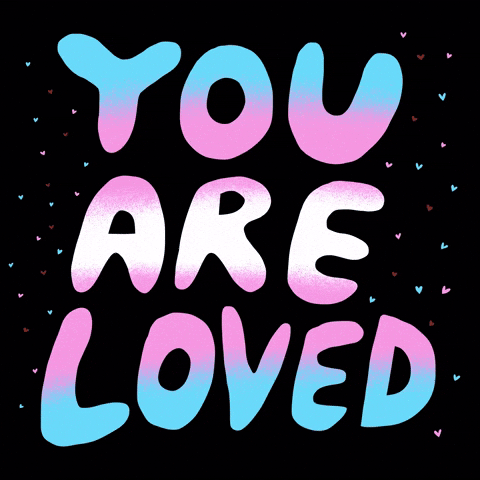 If you or someone you know is struggling with thoughts of suicide, please call the National Suicide Prevention Lifeline at 800-273-8255, text TALK to 741741.